Disney's The Little Mermaid came out in 1989, when I was 7. My mom took myself and my stinky little brother out to see that shit on Opening Day, which was in itself momentous (both of my parents hate crowds) and stupendous. Of course, this was way before buying movie tickets online and shit, so by the time we got there, early as it was, the tickets were all sold out. Never had I been so devastated about something so stupid. I started crying, right there, in public. Which, as you may know, is not Nicole L. Sterner's style. Even at 7.
My mom tried to comfort me and simultaneously remind me it was only a fucking cartoon movie. We could come back tomorrow! Any day! It would be out for a while! We'd pretty much for sure get it on VHS! It's all good! Don't worry! Why was I SO upset about seeing this ONE movie?
"SHE'S THE ONLY REDHEAD!!!!" I wailed, and believe me when I say I still get a little misty eyed remembering that tiny midget me, crying about missing out on the first Redheaded Princess's big debut.
I was birthed in the Year of Our Lord 1982, which means most of the bitches I had around, media-wise, were blondes. Barbie, She-Ra, stupid ass Smurfette, the list goes on and on: there were blondes, and there were brunettes, but there weren't many redheads. I still love me some Daphne from Scooby Doo and Jessica Rabbit, but Ariel is an entirely different story. She's a MERMAID (I may or may not have been born with a mild obsession with mermaids). She's a PRINCESS.
And there it is, folks. As I've explained before, my hair is much more auburn (dark red-brown) than it is actually RED (in any shade), but I still very strongly identify myself as a redhead. And being a redhead is still kind of a weird thing to be.
When I saw Scarlett Johansson on the cover of Vanity Fair's December issue, I silently applauded. Finally-someone with red hair on the cover of a major magazine who IS NOT Emma Stone. I almost bought that shit just to memorialize the moment. That is how rare it is to see a little Jessica Rabbit on the cover of a magazine-I feel like I have to REMEMBER it happened.
We need more bangin' ass redheads, world. They don't have to be natural (I'm mostly not), but please-listen to me. Hot actresses keep drying their hair red only to go back to other, less essiting colors later. I hate that shit! Keep it red for a while! I know it's a pain in the ass to maintain, but Baby Gingers need you.
Redheads I've Adored at One Time or Another
Tina Louise
You might remember her as Ginger from Gilligan's Island, but this bitch was a banger way before AND after that show. She's also STILL a redhead. Two titties up.
Rita Hayworth
No explanation needed, yes?
Christina Hendricks
Cici, thank you for bringing big tittied redheads back into the spotlight. If I ever see you, I will try to shake your hand and lay my head upon your bosom, so you might want to have extra security ready.
Tawny Kitaen
Oh man. I want to go back to the 80's.
Cintia Dicker
This chick has been modeling for ages, and doing My People right. Natural red hair and freckles galore-thanks for showing that bitches of German descent do, indeed, come with red hair and fairy kisses.
Blake Lively, Ashlee Simpson, Scarjo with auburn hair
Here are 3 bitches who are usually blonde looking AMAZING as redheads. Ashlee stayed red for a while, and Scarlett's been going back and forth lately, but Blake went back to blonde way too fast. She looked bangin' as fuck.
Other on and off Jessica Rabbits:
Drew Barrymore
Mandy Moore
Khloe Kardashian (be real-she's never looked better)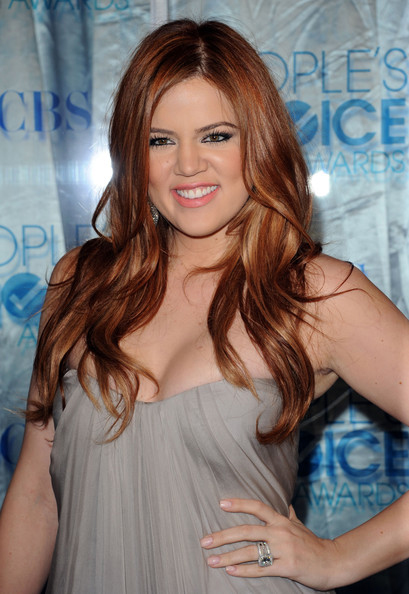 Jessica Simpson-MAN did I love her with this hair. LOVE.
Bitches who should dye their hair another color:
Amy Adams
Man, this is one basic chick. I'd bet she's pretty nice in real life, so I won't talk TOO much shit, but dude: redheads are known for being pasty and boring looking. Thanks for confirming that.
Kathy Griffin
You're ruining it for redheads everywhere with your annoying face, Kathy. Go blonde? Please?
Rose McGowan
Rose as a brunette is seriously mind-bogglingly beautiful-plastic surgery and car accidents aside. Rose as a redhead is just sort of…boring. It washes her out.
Rihanna
I hate. hate. hate. fire-engine red hair. It's so FUCKING HIDEOUS and makes even the prettiest and most ethereal of women look like retarded backwoods skanks who are lead singers of shitty bands and will end up pregnant and confused by the time they're 20. In other words, I hate it with the passion and intensity of 1,000 suns. Times 8.
Rihanna was SO bomb as a black blonde. Really, I'm convinced black chicks make the best blondes (when it's done right). However, I've noticed black chicks ADORE ridiculously bright red hair, and Rihanna's dumb ass is no different. Have you noticed any changes since she dyed her hair? Like…her music is even shittier than usual and her fashion sense has gone off the deep end? Like…the fact she looks like Ronald McDonald? Like…the fact red hair makes her look basic as fuck when, indeed, she is insanely hot? Yeah.
Did I miss anybody? Message me!